If you have entered the incorrect username and / or password, you will see the following error message: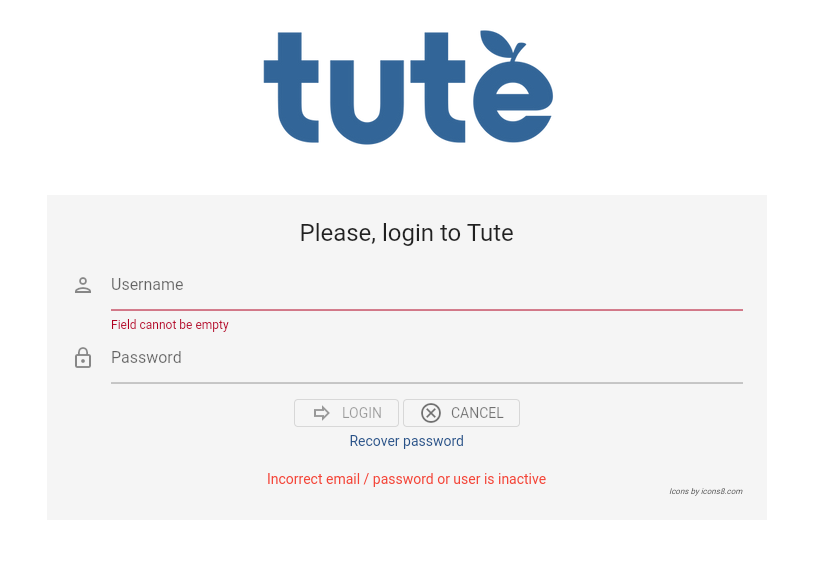 To request a password reset, use the 'Recover password' link below the 'Login' button.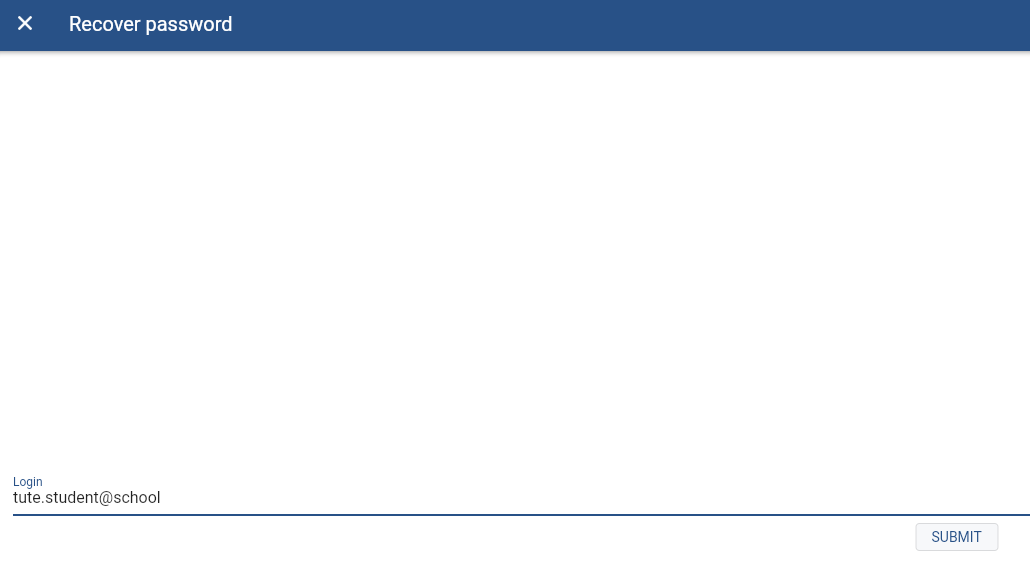 Enter your Tute username and then 'Submit' to send a password recovery request email to the main contact at your organisation. You will be returned to the login page.