If Tute.com is not behaving as it should, or has been updated, you may be asked to clear the 'Cache' in Google Chrome / Microsoft Edge. These instructions will work for both Chrome and Edge.
In the 'Clear browsing data' section, ensure the Time Range is set to 'All time'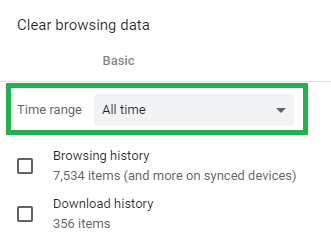 Leave just the 'Cookies and other site data' and 'Cached images and files' options checked and hit the 'Clear data' button.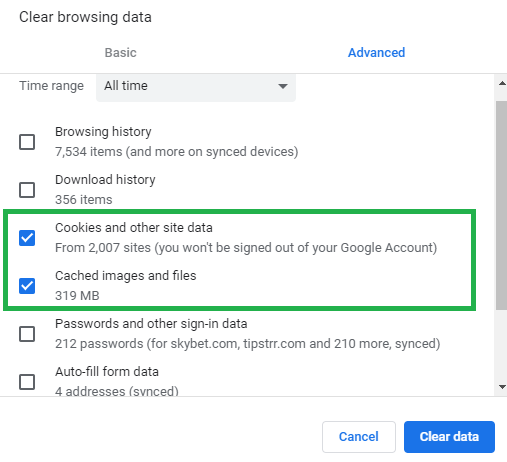 Once the process is complete, close down Google Chrome or Microsoft Edge and then re-open.